Rob Bohm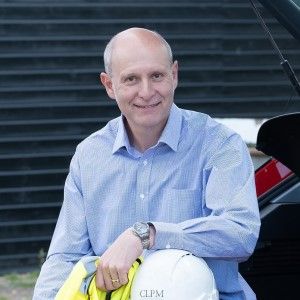 Rob heads up the CLPM heating & energy consultancy team. He is an experienced plumbing and heating engineer with expertise in renewable technologies.

Rob has worked on all kinds of projects from residential buildings, to community and commercial premises. He now spends his time carrying out heating or energy surveys, writing reports and delivering sustainability advice for a variety of projects.
Company description: CLPM is a leading well established construction consultancy. Created by merger of Charlie Laing Ltd and the award-winning ClearPlan Project Management, CLPM are still privately owned and run by the directors of each original organisation.

As a dynamic construction project management company, CLPM have grown in size and geographical reach over the last 9 years. Along with site support we now also have an online support programme to coach and help clients through their construction projects. The Project Management team provide services ranging from Principal Design, Schedules of Work, through to Contract Administration. All bespoke to suit any project, client and budget.

CLPM have a RICS regulated Quantity Surveying team to organise and manage clients finances. From budgeting and tendering to bank monitoring and project valuations.

The Heating and Energy consultants aim to make your property more energy efficient. As experts in the latest renewable heating and energy generation technologies we help you build or improve your property in a smarter and more sustainable way. Enabling you to future-proof your home or premises, reduce your ongoing running costs and cut your carbon emissions.

CLPM help clients with a huge variety of residential and commercial construction projects. From wrap-around extensions to business premises refurbishments and from historic building restorations to multi-million pound new self builds.
Website: www.cl-pm.com